Officers
President: Tony Dougall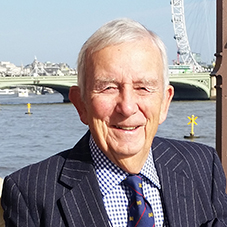 Tony was introduced into the Brighton Brunswick community, like so many, by the legendary "Ossie" Osborne in the late sixties. His cricketing background was The Old Paulines CC,, Gentlemen of Old Windsor and Brighton & Hove CC of whom, incidentally, Ossie was also a member.
Within a year or two he was asked to "propose the guests" at the annual Dinner and in 1968 was asked to act as MC. He has performed this duty with only one year`s absence ever since, defying any of his fellow Club officers to find a replacement!
In 1994, he was asked to take over the duties of Honorary Secretary from Bob Munn and continued in this role for the next eighteen years. He has also organised for the last thirty years or so, the Brunswick Annual Dinner with help, for many of those years, of the late Tony Millard. Last year he handed over the reins to one of our "modern men", Andy Smith who is still having to put up with his assistance on all matters relating!. In 2012, he handed over the role of Hon. Sec. into the safe and capable care of the redoubtable Bob Sansom.
Chairman: Steven Moore
I have been member of Brighton Brunswick CC since 1982. I am a managing director of a sports ground construction company, soon to retire. Whilst over the years my business commitment ate into my love of playing both cricket and rugby I've always made sure that I could always turn out for the Brunswick.
BBCC always played the game in a friendly, honest manner whilst still maintaining the will to win, I have made many friends and during my period as Chairman I hope I embrace that ethos and hopefully pass it on to generations new.
Hon. Secretary: John Connelly
Hon. Treasurer: Barry Osborne
Hon. Fixture Secretary: Alison Skinner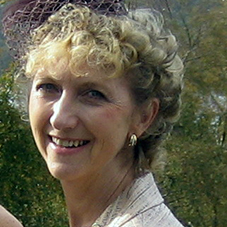 Hello, I'm Alison Skinner, Brighton Brunswick's new fixture secretary. I have recently retired (very early!) from a long and interesting career in the NHS, including as a Finance Director in both Primary Care Trusts and Clinical Commissioning Groups. I am an Accountant and have a small management consultancy. This enables me to spend time with family, at cricket and following other interests.
I come from good cricketing stock, with my father Reg and brother Paul, playing for many years across Surrey and Sussex. Both have been associated with Brighton Brunswick. To Dad's delight, I was born with a pencil in my hand and a natural ability to score! As a qualified scorer, I am currently keeping score for East Grinstead, and ventured into University Cricket for the first time in 2014.
I have a wide range of other interests, including the theatre, travel and working as a volunteer teacher and mentor. I'm a keen skier, support Crystal Palace and enjoy most other sports.
Hon. Director of Cricket: Robbie Stewart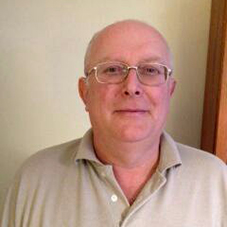 Robert Stewart was first introduced to Brighton Brunswick by his father who took him to an annual dinner in the 1980's.
Robert has played 1st and 2nd team cricket for Three Bridges and served on the committee for over 10 years as well as playing for Brighton Brunswick.
Robert has toured to Devon with the Brunswick every year since the early 1990's.
Apart from cricket he is a keen rugby follower, London Irish in particular.
Robert is now the Director of Cricket for the Brunswick which involves co-ordinating and helping the match managers to raise their teams for the season as well as recruiting new players.
Committee Members
Connor Golding
Jonny Phelps
Nick Potter
A Brunswick member and Vice President of well over forty years standing best known as a fearsome left arm opening bowler as many a batsmen had cause to attest. Also very happy to talk about his batting especially when he took on the world's most feared fast bowler at Hove in August 1971.
Last playing appearance for the club was on May 5th when he opened the bowling at Horsham the age of 70. Currently the all time left arm record wicket taker in the history of BBCC.
Nick took on the baton from Ossie when he stood down as Brunswick supremo and instigated and ran the match managers system in use today. With John Berry as the other half of the dynamic duo-Chairman and Vice Chairman respectively-they organised the Devon Tour for something over thirty years until John's health began to fail when Nick stood down in 2012 handing on the baton on in turn to the safe hands of Bob Samson and Robbie Stewart. Currently holds the record for the greatest number of consecutive Tours-has never missed in all the time he has been a member.
Also well known on the after dinner speaking circuit and has entertained at numerous club dinners in his own inimitable style which could be described as pulling no punches-not a man afraid to speak his mind. The pinnacle of that part of his career was an appearance at Lords when that famous ground echoed to Nick's distinctive oratory resulting in a rapturous reception from the MCC members.
Although having stood down as Vice Chairman Nick was persuaded to stay on the Committee by new Chairman Steve Moore so that the club would not lose the benefit of his experience so continues ' without portfolio ' to advise and support when needed. A regular supporter at nearly all fixtures I suspect Nick is committed to a lifetime of the unique Brunswick camaraderie.
Callum Smith